IoT is an acronym for the Internet of Things which is a fast expanding network of interconnected items that can gather and share data in real-time using embedded sensors. Vehicles, home appliances, wearable technology, medical gadgets, and computing devices are all part of this network. Let's learn more about IoT and customer data collection.
IoT Data Collection
The IoT is a collection of technologies that employ sensors and actuators to provide information on the state of everyday objects like cars, equipment, and even people.
Being able to gather and process data in real-time has many advantages. However, this also means that tech teams must handle data gathering and management responsibly, creating dependable and secure application architectures. By connecting to an IoT gateway or other edge device, IoT devices may transmit sensor data that is either routed to the cloud for analysis or examined locally.
You can get a better understanding of IoT by thinking of a smart home. The person living in a smart home has the ability to know the insights of working devices around him through IoT. Many industries can benefit from IoT technology, including healthcare, financial services, manufacturing, and even marketing.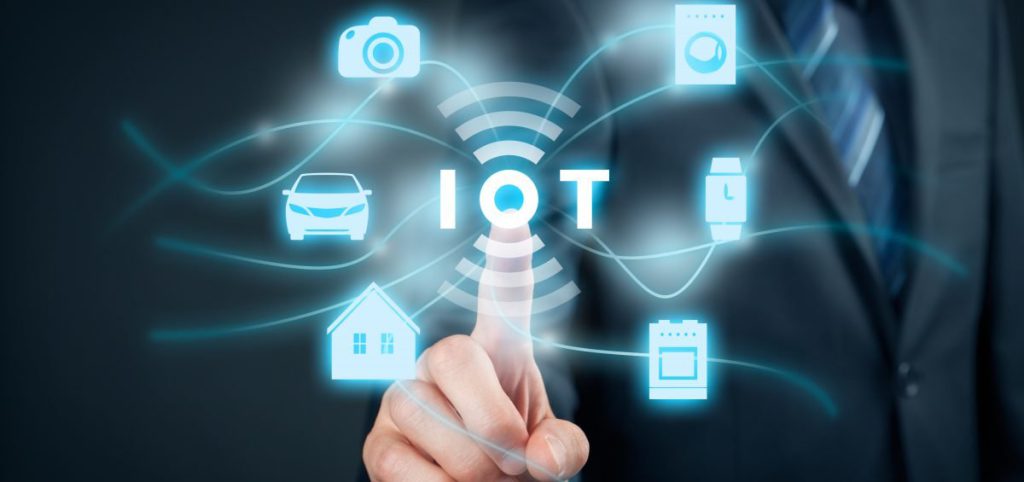 Although not all of the possibilities presented by this invention have been fully explored, government agencies and businesses may benefit from IoT by collecting more data about customers than ever before. With the help of IoT devices, marketers will be able to access better insights allowing them to tailor their digital marketing services and create the best marketing campaigns.
Main Data Types Collected
IoT data, in general, refers to data acquired by connected devices such as sensors and wearables. What kinds of information do IoT devices gather? That would include:
Equipment data
Submeter data
Environmental data
And how does IoT data collection work? Here are the layers of IoT architecture
Device layer
Communication layer
IT edge layer
Event processing layer
Client communication layer
Once you understand how much information and sensitive data IoT devices collect, you may also wonder if it has its threats or challenges. Let's see the most common risks IoT data collection may have:
Security — Since a lot of the data involved might be sensitive, extra precautions must be taken to keep it safe.
Extensive data sets — IoT data collection involves acquiring massive quantities of data streams and it's time-consuming as you need to sort through the available information.
Consistency — Maintaining consistent communication among devices on your IoT network is expensive and time-consuming.
IoT for Marketing
IoT plays an essential role in marketing:
It helps companies realize what customers expect from their services and products, which improves product quality and design. And also, IoT data collection helps have a plan for future products to make the overall experience even better.
The second is that it helps to examine customer behavior towards your brand. Digital marketers can understand the behavior of customers from the very beginning to the end. IoT helps them realize where their customers are in their buyer journey. You can have a better understanding of what your customers need, what kind of purchasing pattern they have, and what kind of trends impact their buying process through IoT data collection.
IoT devices and sensors can help you track the location of the person or object by providing you with location data. Since IoT can analyze data faster and more precisely than GPS, many company owners and government officials choose to utilize motion sensors instead of GPS trackers. To track customer movement, retailers use IoT. When you connect location to behavior, it's simple to categorize your customers like those who buy from you regularly and those who only shop around the holidays.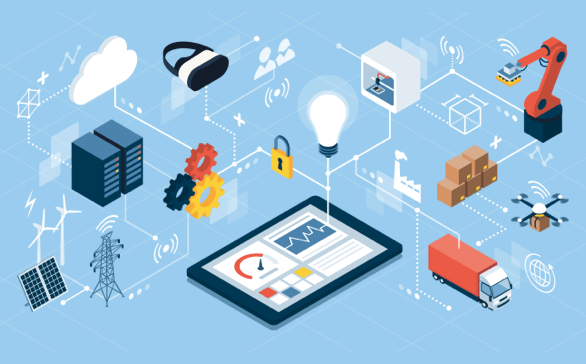 Through location data, you can get real-time information which can help you use targeted advertising whenever the customer approaches your store. This helps GPS manufacturers to customize products and services accordingly which in turn can help you have more information about customers' preferences and tastes.
Real-time data is another essential benefit of IoT for customer data collection. Through real-time data, you understand customers' everyday behaviors, habits, locations, hobbies, and lifestyle choices. Your marketing research will boost, once you use this data from IoT and turn it into a detailed database. You will have more opportunities and can reduce risk. So, it's obvious that customer data collection can help you and other marketers have deeper customer insights and understand the everyday lifestyle of your clients.
IoT can help to personalize marketing campaigns and engage and reach the target audience more effectively and accurately.
Another advantage is that IoT helps marketers save time on collecting and analyzing data. It helps have enough information for running automated marketing campaigns. And as customers now expect businesses to provide faster customer services, IoT can help marketers and businesses find solutions to their customers' problems even faster.
And last but not least, data tracking from IoT smart devices can help marketers understand when customers need a certain service or product, which can help boost sales and build loyal customer relationships.
To conclude, IoT customer data collection helps businesses to target audiences more correctly, personalize marketing campaigns, and connect with clients on a real-time basis.